Sep 2, 2019 • 15M
How to attract high paying clients; spot and avoid the bad ones.
Contents and Insights for entrepreneurs and software engineers to become better and earn much more.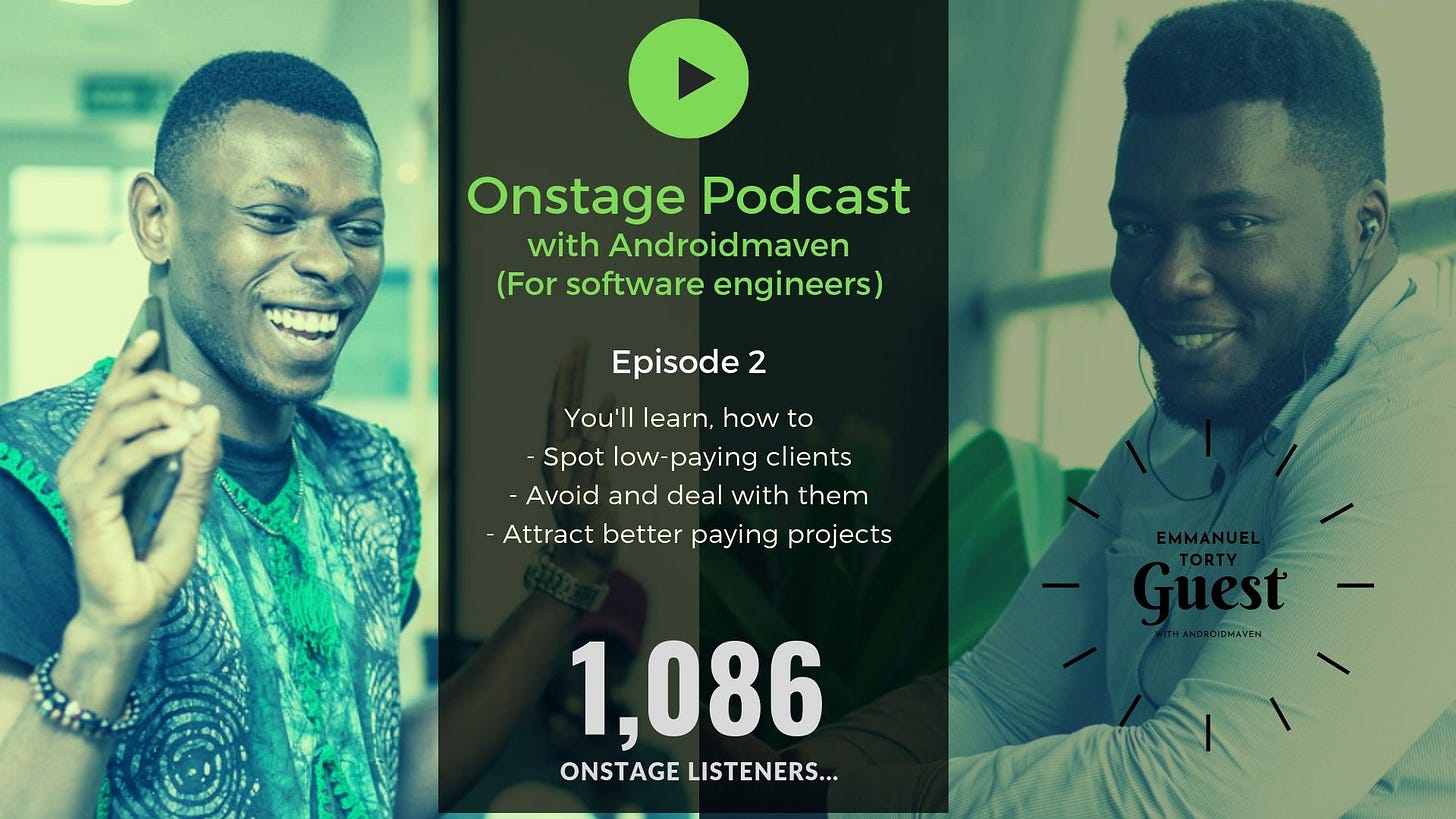 Clients wants to build an empire, but pay programmers stipends. Even the rich or seemingly rich will blow up a million in a bar but still negotiate 300k for your hard-work service coding. How do you deal with this?
In this episode, I invited Emmanuel Torty, who is a super skilled web developer and currently works with Farmcrowdy to share insights and his experience on how to spot clients that will pay you less and still stress you more.
I highly recommend you to listen to this episode in details. If you have questions, feedbacks or comments, please drop them in the comment section.
You can find Torty on twitter or on his website http://www.tortyemmanuel.com
Kindly subscribe (if you haven't) to get the next valuable information.