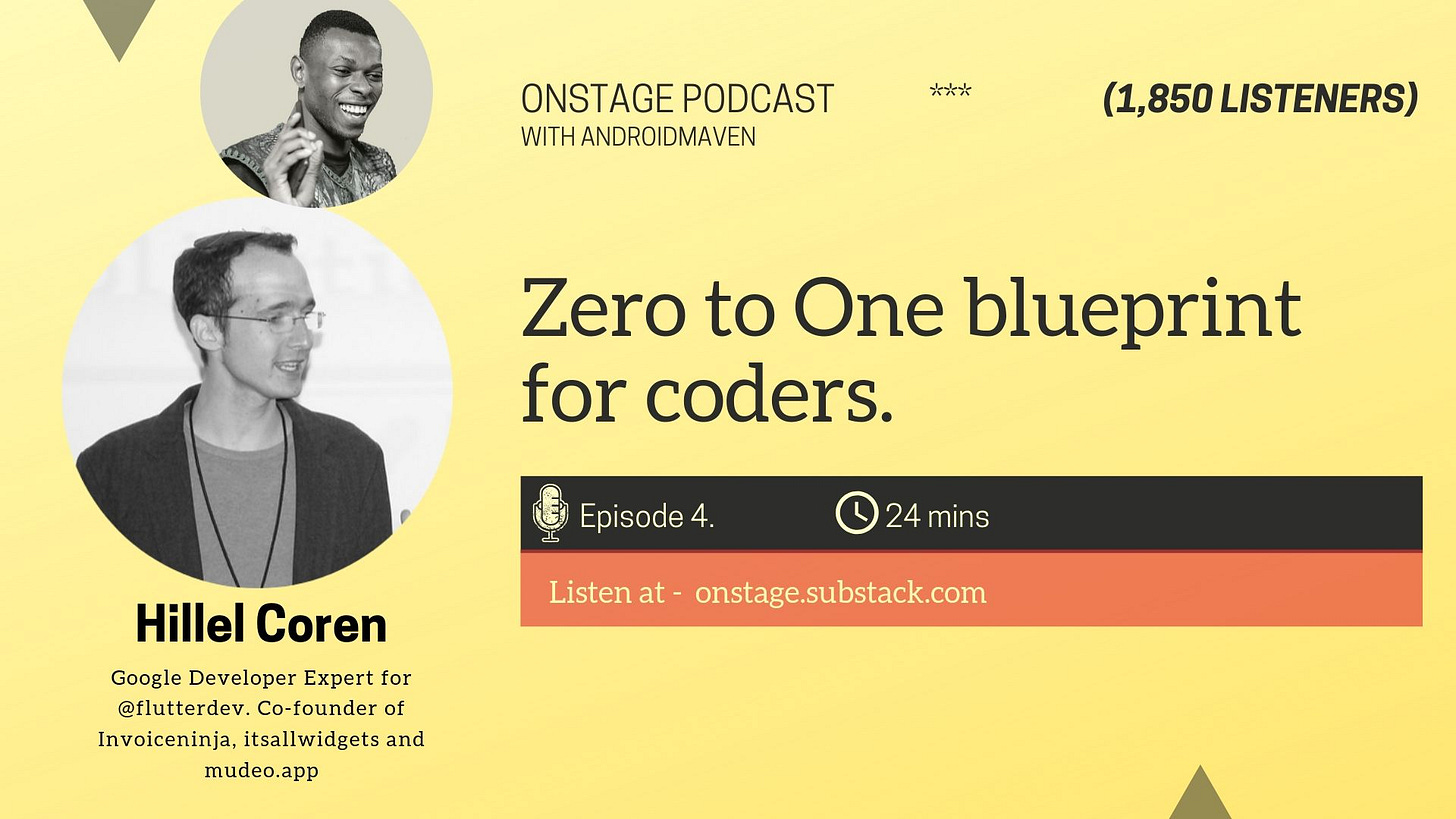 Ever asked what really makes an expert? A maven in your field? It's not just one factor, but several, and this episode will be exposing some of these things.
Like always, I was with my notepad and pen to learn from the experience of Hillel Coren who shared from his perspectives important tips that will help everyone in the tech community improve and progress.
About Hillel Coren
He is a Google Developer Expert for Flutter with over 20 years of experience in programming. He's the co-founder of InvoiceNinja which has over 90,000 users, itsallwidgets which is widely loved by Google's Flutter community, and Mudeo where he expresses his passion for music.
You can connect with Hillel on Twitter or his website
QUESTIONS AND COMMENTS
You sure have one of those. You can tweet using the hashtag #onstageWithAndroidmaven to ask your questions or make comments. And please click the like button, it encourages us to do more.