Part 2
Here is the amazing continuation of this episode with Rachael Onoja, one of the Andela ALC Program Assistant in Nigeria, as well as a community manager for Google Developer Group and Women tech maker in her region.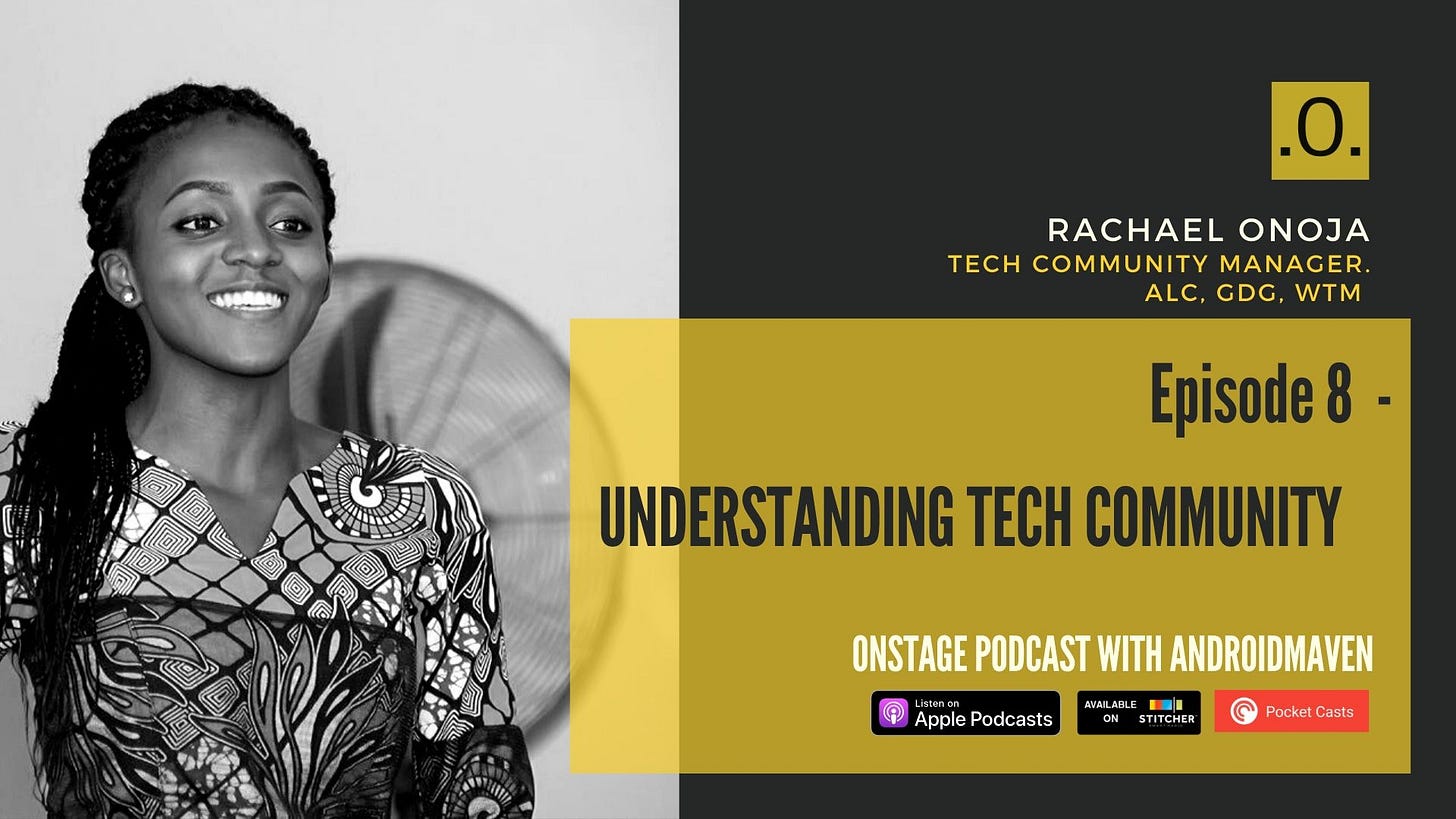 She happens to be the first-ever lady to be interviewed on Onstage podcast with Androidmaven, and I'm super grateful for the opportunity.
In 20 minutes you'd be:
1) Learning About Rachael, her background and work with Andela - and her preference for fried chips :)
2) Understanding what the tech community really is and how you should view it.
3) A list of tech community you can be part of globally: See episode's part 1 for a complete list.
4) How to benefit more (getting jobs and networking) from the community.
5) Her advice to software developers, enthusiasts and advocates.
Don't' miss this, every minute is full of value.
Thank you for being part of this podcast,