Sep 9, 2019 • 24M
[Episode 3] How To Deal With Bad Clients, And Attract High Paying Projects (Continued)
Contents and Insights for entrepreneurs and software engineers to become better and earn much more.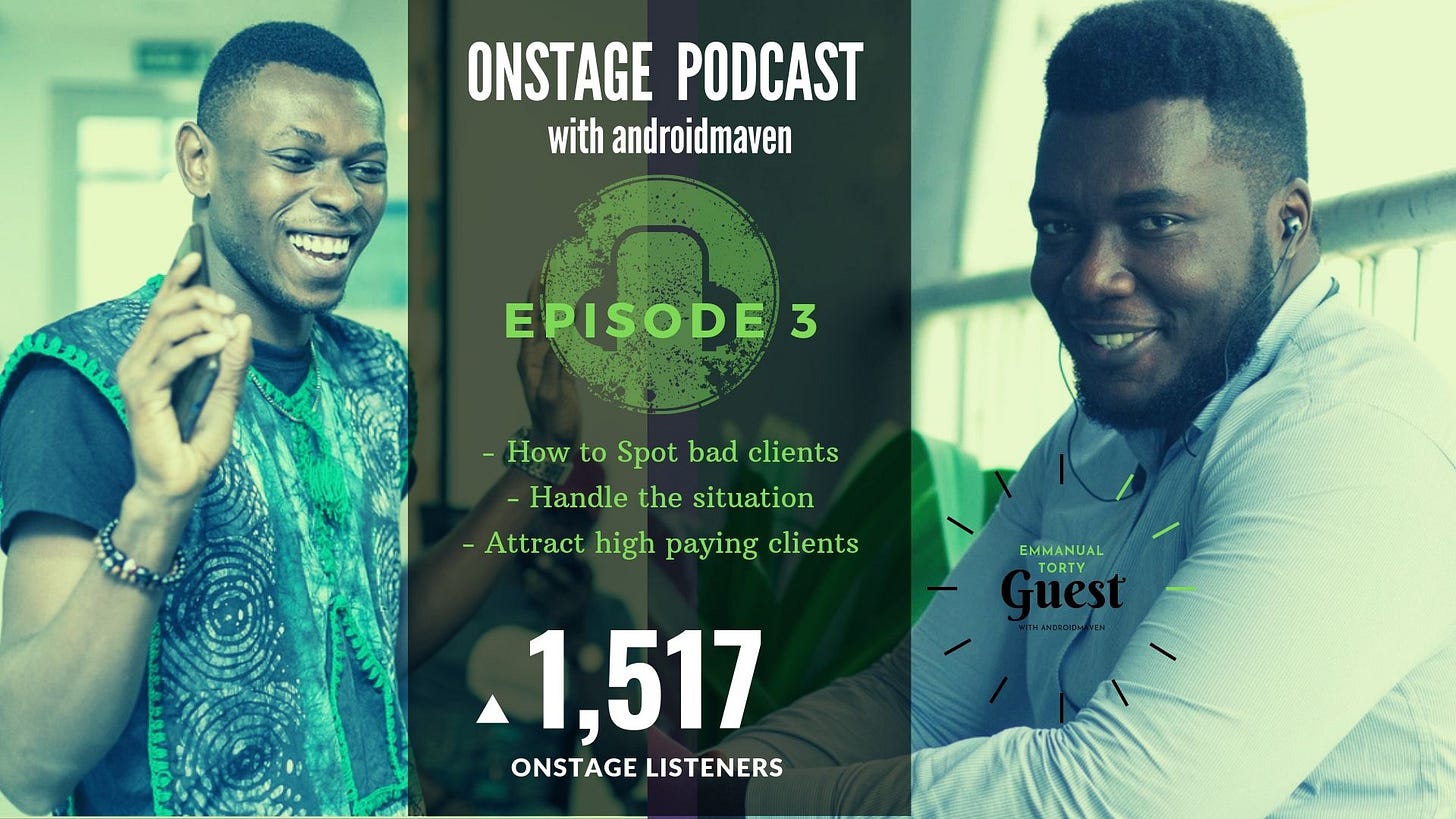 Last week, I invited Emmanuel Torty who shared from his views on the different types of bad clients software engineers will most likely come across with. This is a topic every enthusiast or expert should listen to.
The previous podcast went viral like wild fire, and we had to ensure this episode has a full and engaging content. This 24 minutes episode is worth listening to, and I'll advise you listen carefully. The gold is in the detail.
This is the final part of the topic, and I believe so much that you listening and acting upon what has been said will transform your dealings. Join me as Torty talk further.
P.S: Here's Torty's Gumroad and Twitter account.
P.S.S : Be part of this podcast growth by sharing on your social media.