EPISODE 7: Live life, Code it all, Be Grateful.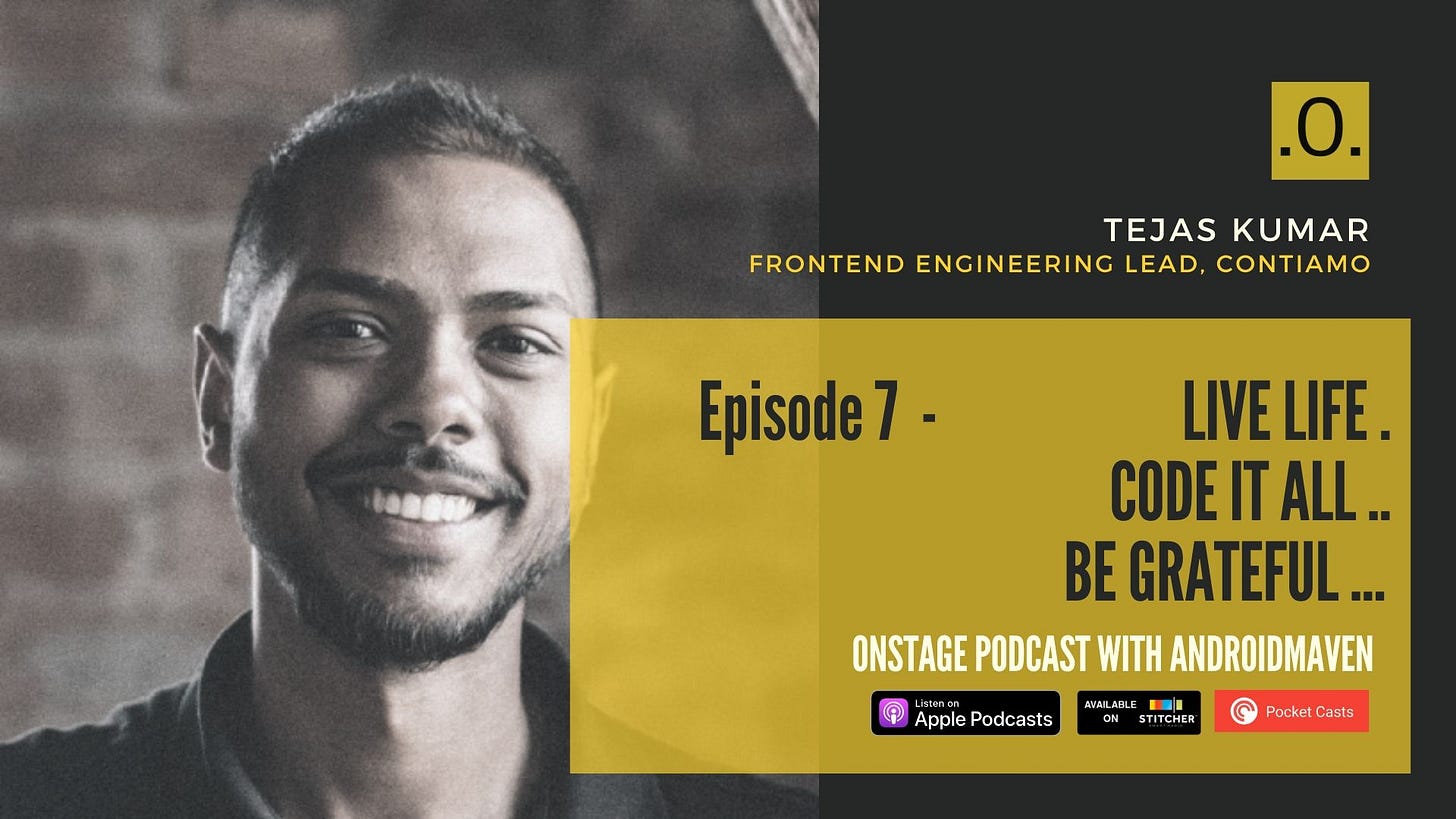 I'm with Tejas Kumar on this episode, the frontend engineering lead at Contiamo, Germany. He is someone who has a lot to be grateful for, especially life. Despite his health challenge and no CS educational background, he's become positive energy doing great stuff both for Contiamo and the tech community especially React. Tejas is superly experienced in programming, contributes a lot to open source and supports the tech community at wide, yet very approachable. He's a rare gem!
…and in this episode, you'd learn:
About Tejas Kumar and his hobby.

Contiamo and how he provides value to the company.

He's perspective about how to be great at code (React, java, python) etc, yet live a happy and successful life. He calls it being a bit delusional and optimistic.

What a global Senior developer, is and how you can be one.

He's favourite tools, and the cools ones you should do know.

How to handle clients to earn the most profit.
Wanna be connected to Tejas? Find him on (Twitter). He also spoke at the recently held ReactConf, which you can watch here.
Would you encourage me to do more?
I'd be super grateful if you can retweet, reshare on your social media. You can tag me @androidmaven, @onstage_podcast. Or better still retweet this post
Thank you!