Discover more from Poems Like Wine 🍷. Every Saturday!
Welcome to Tobi Akinpelu's Page. I write Poems, Fiction and Software engineering. Join our newsletter.
Over 9,000 subscribers
Hi there!
Did you see the trending tweet of $21k? Let me gist you, it was about a son who went to school, failed his exams badly and was absent for a couple of papers. The dad paid $21k for his school fees, brought exam result back home and was lashed by the dad. Everyone Twitter is sharing their own opinion of the matter. Some say school isn't the son's passion so let him be, others can't imagine the punishment if it was a typical Nigerian/Kenyan dad - hahaha.
Well, the story was just for the jokes, but there are things we can learn from the story from a neutral point of view which is - Don't waste available resources.
In that Spirit, COVID 19 has presented to us free access to a lot of valuable resources that you had to pay for. But not all products can directly affect your personal and business growth. A lot of products are nice to have, but I will be sharing with you the must-have tools that directly correlates with your growth - which were once paid for, but now graciously free/at a reduced cost to help individuals and startups.
The resources are now at your fingertips, don't let it slip.
Now free: Usehover
Whether as a developer or startup that deals with payment in Africa, you definitely need to factor in USSD if you truly want a wider reach. Before now, only the big businesses and telecoms make the best of USSD for payments leaving out the "hustlers" to fend for themselves. Well, Usehover is here to change that narrative, by giving individuals and startups access to automate and build a full-fledged USSD inclusive app that works with all telecoms and banks for your use case.
It used to be paid for, but now free - Wanna check it out? Head over to usehover.com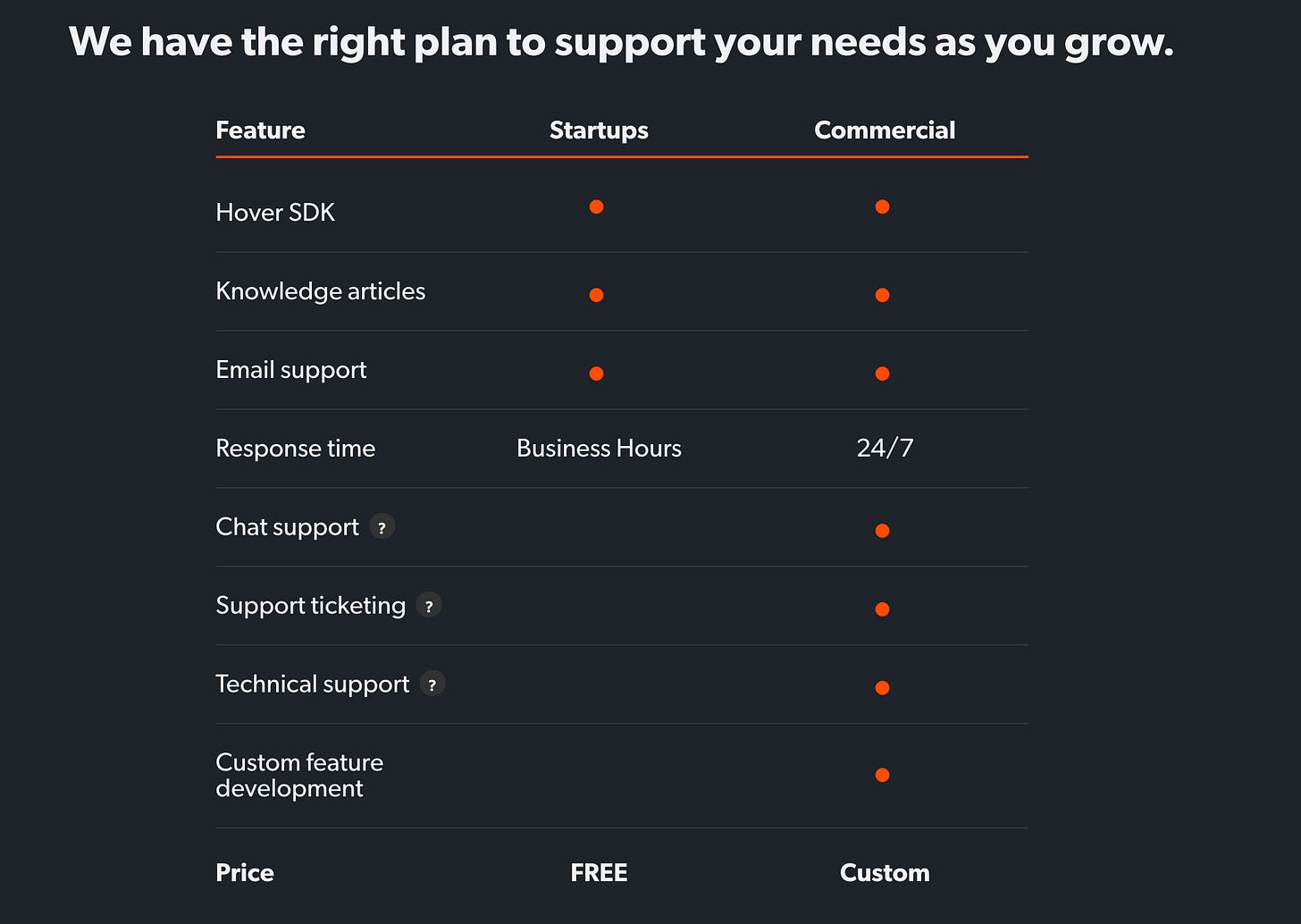 Loom
Some uses loom for sharing documentation, explaining codebase, but the use case is generic. Whatever you want to share using video that requires talking, showing your screen, video of yourself; all simultaneously, then loom is the go-to. I've used it for a couple of stuff, and needs are arising for me to use it more.
They have a free plan, while a premium plan is now at a reduced price, check here for more info
Pluralsight
Wait, are you just knowing this? That you can now watch and learn up to 4000 tutorials and courses for free during this season. Well, they recently made it free to access, but you'd need to separately register to gain access, and the right link for you is here
Asana
Whether you work alone or in a team, you need a way to keep track of your work. Some like me still find ourselves using desktop notes and traditional stickers to write down todo tasks, but I say to you, there's a better way. Management tools are key in this life.
I'm a fan of Trello board, but I moved to Asana months ago because of a project I worked on which required it, and I've been enjoying it ever since especially for my personal tasks. And they are now providing free for 6 months for their premium plans, here is the right link for you.
By the way, I'm making an announcement soon on super interesting stuff. Watch out for my next email.
Talk soon. Bella chao Bella chao Bella chao chao chao.