Discover more from 30 sec poems that missile imagination barri. Every Saturday!
Welcome to Tobi Akinpelu's Page. I write Poems, Fiction and Software engineering. Join our newsletter.
Over 9,000 subscribers
[Hiring like crazy] 5 companies in San Fransisco , NYC and Lagos.
Hurray!!!
It's that time where we share the most recent of the newest tech opportunities in town. Even if you don't have the experience they'd require, still apply, spread your seeds broad, you never know which would germinate. Or you tell someone who may need it.
While you're going through this, If you'd like to receive more information like this, please click the like button above to get up to 200 likes. This is a feedback mechanism to the value we should keep providing.
P.S: Because I want you to stand a better chance, I include the most likely salary range with the details. This is not the actual salary but based on my prediction on the company type, requirements and company revenue. I recommend during your interview when you're being asked how much you'd like to earn, stick to the range.
1) Wema Bank, Lagos Nigeria (Android developers)
This isn't a startup but a bank looking to build mobile solutions. The pay would be nice, however, you may be required to dress corporate or at least shirt style, unlike the casual look with sneaks.
Predicted salary: NGN 200-350k monthly gross.
How to apply here
2) A blockchain company in Lagos (CTO role)
So, this obviously requires more expertise and isn't for everyone, but for the elite who have been and done stuff in the industry. There is no form to fill to apply, the way to go about this is by sending me a LinkedIn DM, of your interest and I'll connect you directly to the recruiter.
Predicted salary: NGN 500 - 700k monthly gross.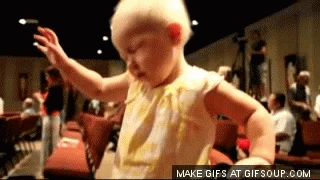 3) Coinbase, San Fransisco (Fronted End Dev)
This is an oil well. An amazing workplace for any engineer offering good pay and career growth. They are looking for someone who would
Work with engineers, designers, product managers and senior leadership to turn our product and technical vision into a tangible roadmap every quarter. Build, test and ship customer-facing features/products using modern tools like React, ES6, Flow, Styled Components, Jest and Webpack. and more
Predicted Salary: $150 - 250k yearly gross.
How to apply here:
4) Coinbase, San Fransisco (Senior Android Engineer, React Native)
Same company as the above, but a different requirement.
Design improvements to our existing product by thinking from first principles and focusing on our customer's needs. Turn design ideas into features that scale to millions of users by working closely with engineers on both mobile and backend teams. and more
Predicted salary: $170k - 280k yearly gross.
How to apply here
5) Very good ventures, New york city (Flutter Dev)
They are looking for someone with a minimum of 2 years of full-time mobile development experience (iOS, Android, or both. Familiarity with and excitement for Flutter and more
Predicted salary: $100k - 180k yearly gross.
How to apply here
Thank you for your time, see you in the next podcast episode this weekend.