Discover more from Poems Like Wine 🍷. Every Saturday!
Welcome to Tobi Akinpelu's Page. I write Poems, Fiction and Software engineering. Join our newsletter.
Over 9,000 subscribers
He got the job, Yaay!!!
From no experience to an Android dev in a well-known bank.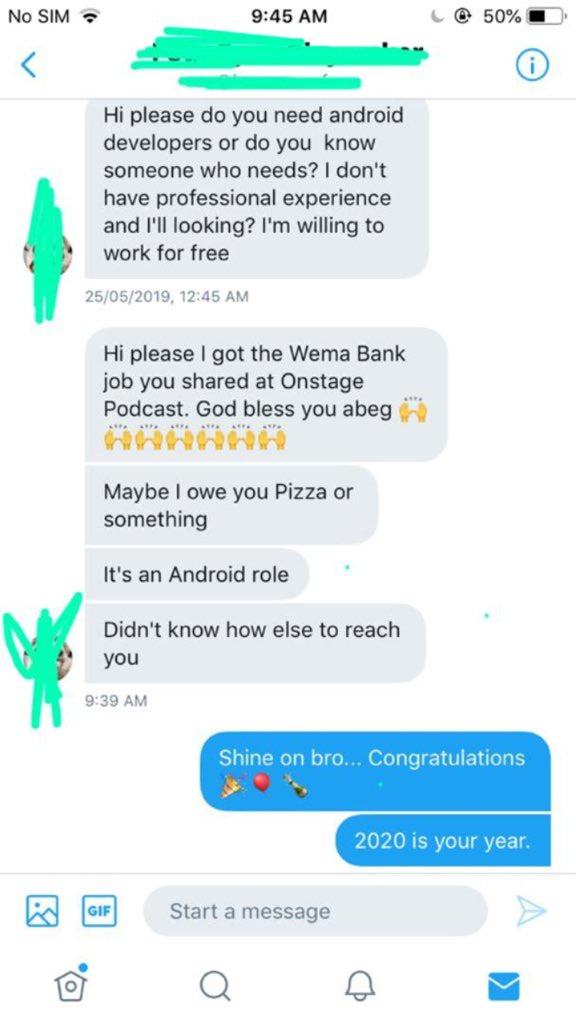 This marks the 2nd person who has been connected to opportunities through Onstage podcast within the last 3 weeks.
Happy holidays - looking forward to big stuff next year.